The CorrLeader Navigator is just a small website separate from this one. It uses a data connection to quickly get a condensed view of all data on the leadership site, and a means to filter the results by type of content (Recommended Courses, Resources, or both) as well as by leadership area (Personal, Relational, Organizational) or the sub topics within these areas.
You can also choose to view the results as a short text summary or the same full media contents from this site.
And you can optionally choose to save you preferences on you device so they are remembered when you return. This is done with a method that does not use web browser cookies, so no data can be tracked by external web sites.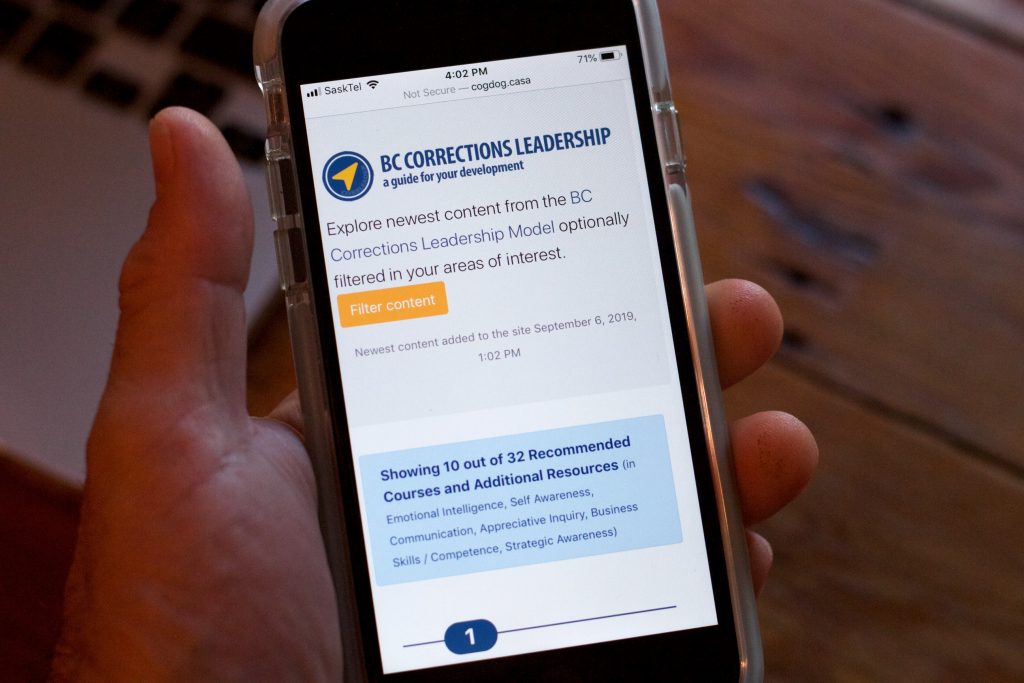 The first view will include all of the content from this site, listed by newest first in a text summary format. If you want to keep abreast of the newest content, this will happen each time you visit the navigator.
To customize the contents, click the filter button.
Use the form controls to choose the types of content you prefer to see. The contents will change in real time as you make selections.
Select whether to show only Recommended Courses, Resources, or All content.
Choose the Areas and Topics of Interest. Turning off "Select All Topics" clears all the options so you can check the ones you want. If you select or deselect an area such as Relational Leadership, all of it's topics will be selected/cleared to match.
Click the Close button to see how your changes are reflected in the results.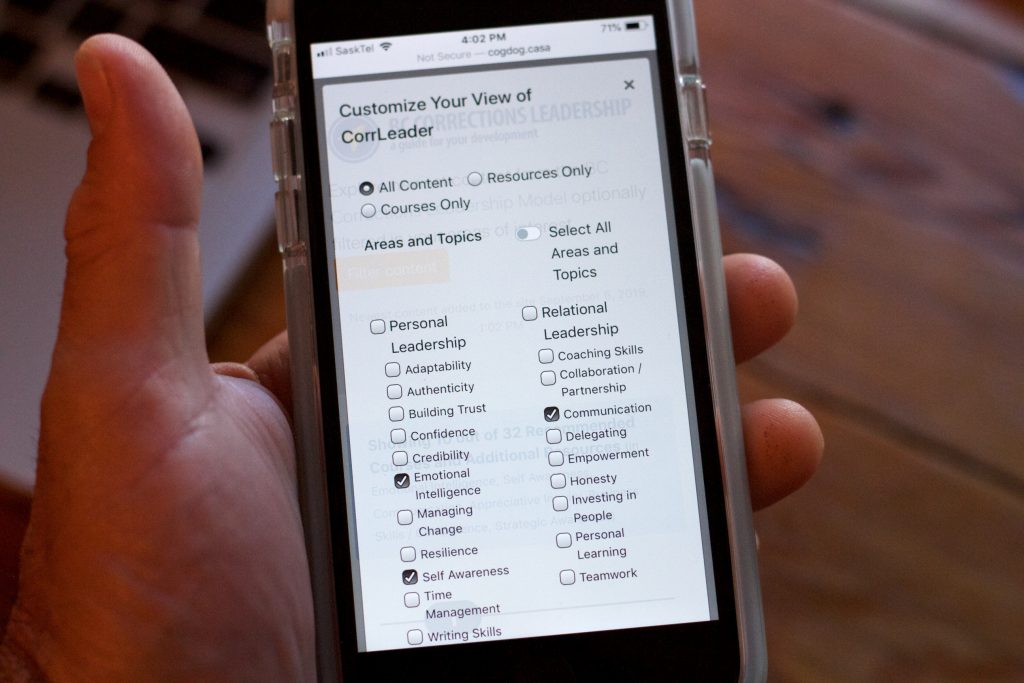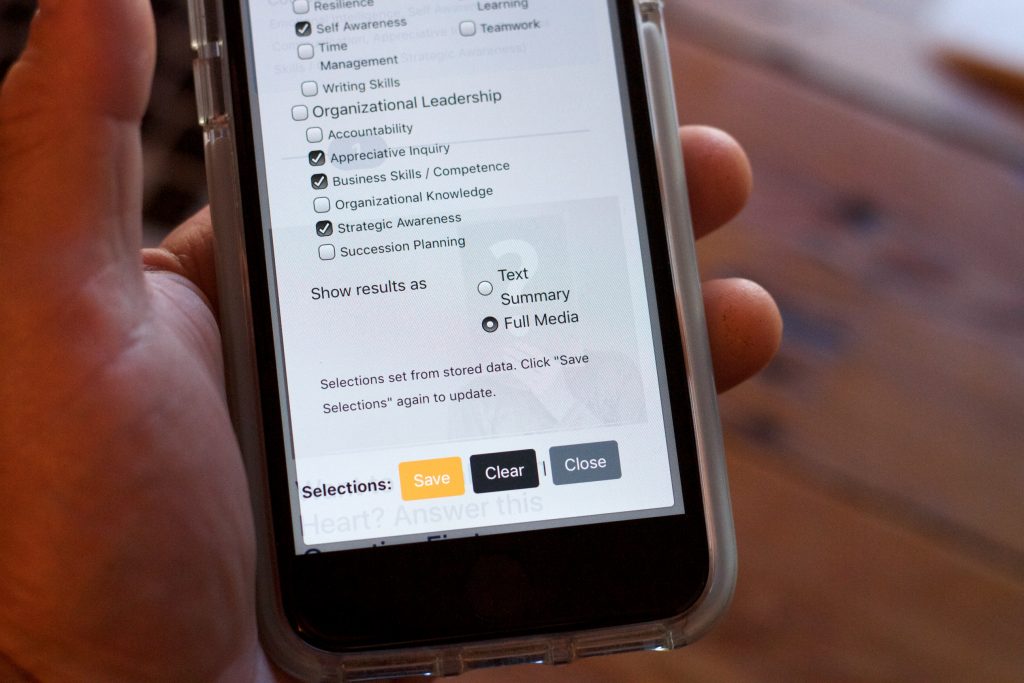 A text summary view is the quickest to load. It provides the name, categories, and a short summary of each item. A link from the title takes you to the full web site page to see all of the contents.
The Full Media view brings all the content- images, videos, links directly to the Navigator.
If you want your device to remember these selections use the Save button. This will store the information only on your device. You can clear it any time by using the button here or clearing the browser history on your device.